Why Massage?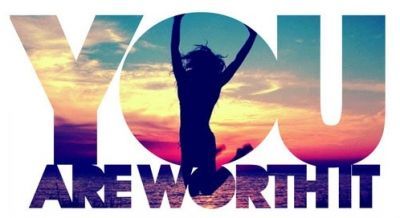 You are worth it because giving yourself an hour to
breathe and rest
is an essential and vital part of your physical and psychological well-being.
BLOGS
The act of massage unites
heaven and earth,
spirit and matter,
divine and mundane.
--Gayle MacDonald
Medicine Hands: Massage Therapy for People with Cancer
5/10/19
I'm halfway through the Oncology Massage Intensive Course. It's incredible work. Powerful work. I've already designed and ordered special business cards to promote specifically oncology massage. On the back of the card, it says, "Hope is the thing with feathers...."
"Hope" is the thing with feathers
By Emily Dickinson
"Hope" is the thing with feathers -
That perches in the soul -
And sings the tune without the words -
And never stops - at all -
And sweetest - in the Gale - is heard -
And sore must be the storm -
That could abash the little Bird
That kept so many warm -
I've heard it in the chillest land -
And on the strangest Sea -
Yet - never - in Extremity,
It asked a crumb - of me.
Lyn 5/3/19
Greetings! I'm taking a little detour from the Ortho-Bionomy program but will resume it in June. I decided to enroll in an Oncology Massage Therapy Intensive course coming up in May. Bucket list. Tracy Walton & Associates come to FL every other year and I sorely missed the last opportunity.
From her website:
Tracy Walton is a researcher, writer, award-winning educator, and specialist in massage therapy and cancer care. Since 1998, she has developed, taught, and continually updated Oncology Massage Therapy: Caring for Clients with Cancer. Thousands of massage therapists have trained with her and her staff, giving her courses and webinars outstanding reviews.
It's funny how as I fretted over the idea of disrupting my path on Ortho-Bionomy, several people, friends and strangers alike, seemingly all of a sudden, popped up in my life to talk about cancer. Either they survived it or a loved one passed away from it. Come to think of it... once I enrolled in oncology massage, not one person has presented themselves to talk about cancer. Hah. How weird is that?
Lyn, 4/12/2019
Have I mentioned that I've taken my first Ortho-Bionomy workshop? It was intense and bit overwhelming for we worked on the full body. In the upcoming months, I'll be taking the Spine workshop and the Extremities workshop. It'll be good to learn OB in a more in-depth way. I'll fill you in later. Sorry! So busy here. Just know, that in every session since, I've busted out some OB moves, not smooth at all, but hey, I have to practice, practice, practice. The results are pretty dang cool. Effortless work. Quick releases and relief. Amazing.
Here's a very short video introducing ortho-bionomy: https://www.youtube.com/watch?v=CB-Zh8OdRoU
Lyn, March 21, 2019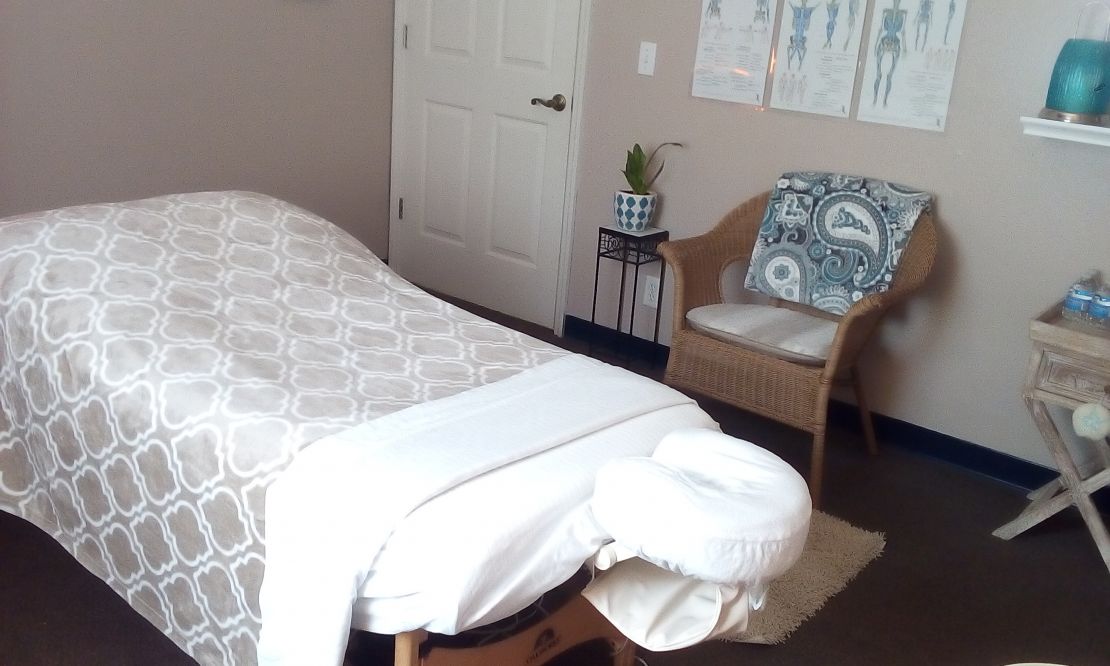 Good bye, sunny and spacious room. I moved out of Healthy Hands of Ocala and relocated to Brick City Spa on March 1, 2019. Photos of the new place coming up soon!
The spa's website has a gallery page:
http://www.brickcityspaocala.com:8088/gallery/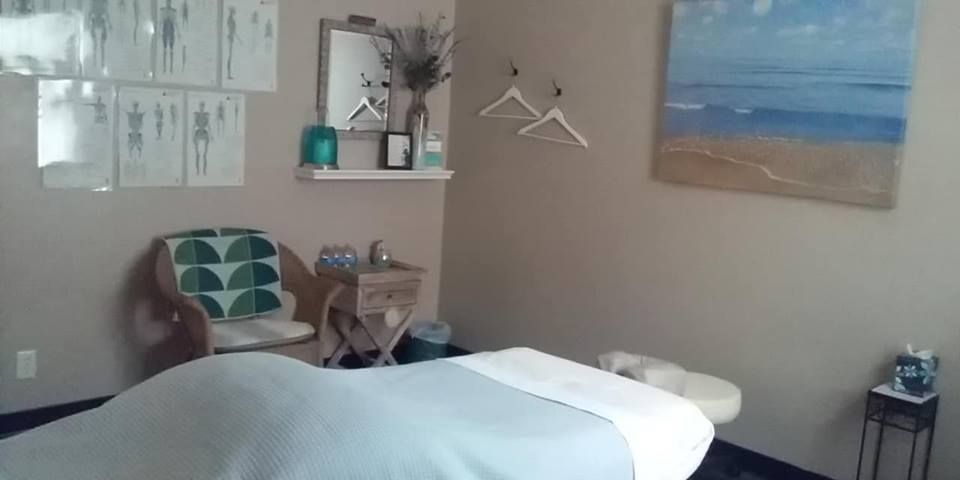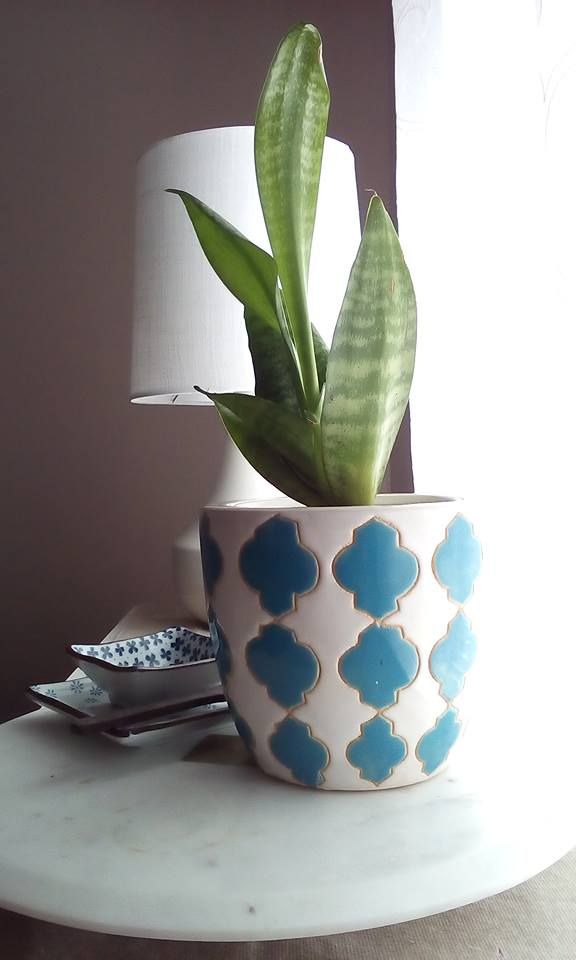 Sept 2017-Feb 2019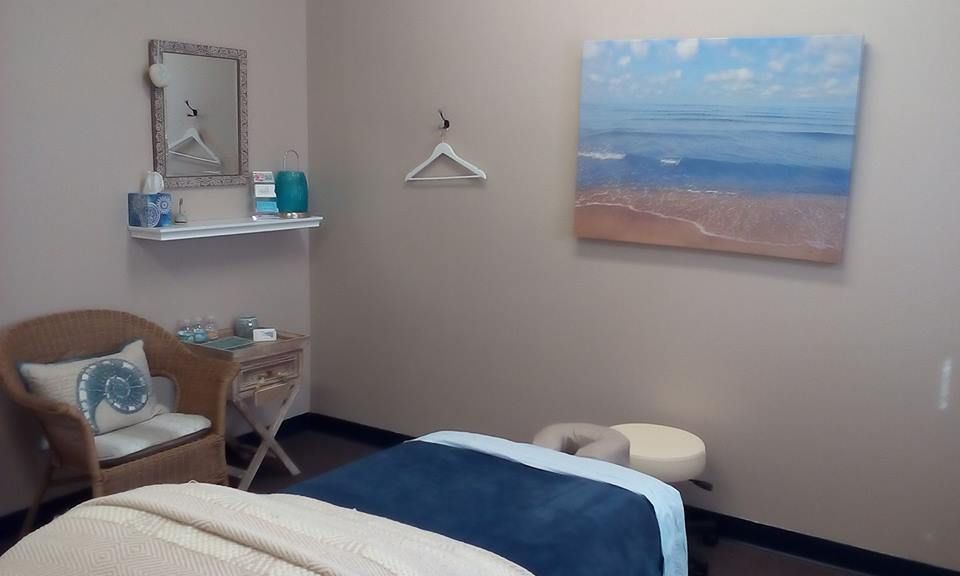 Wish List
I'm looking forward to taking a more intensive Lomi Lomi massage workshop in a couple of weeks. I can't wait to get into the groove of hula dancing around the massage table, learning from a couple of kahunas, and being in the presence of many healers too.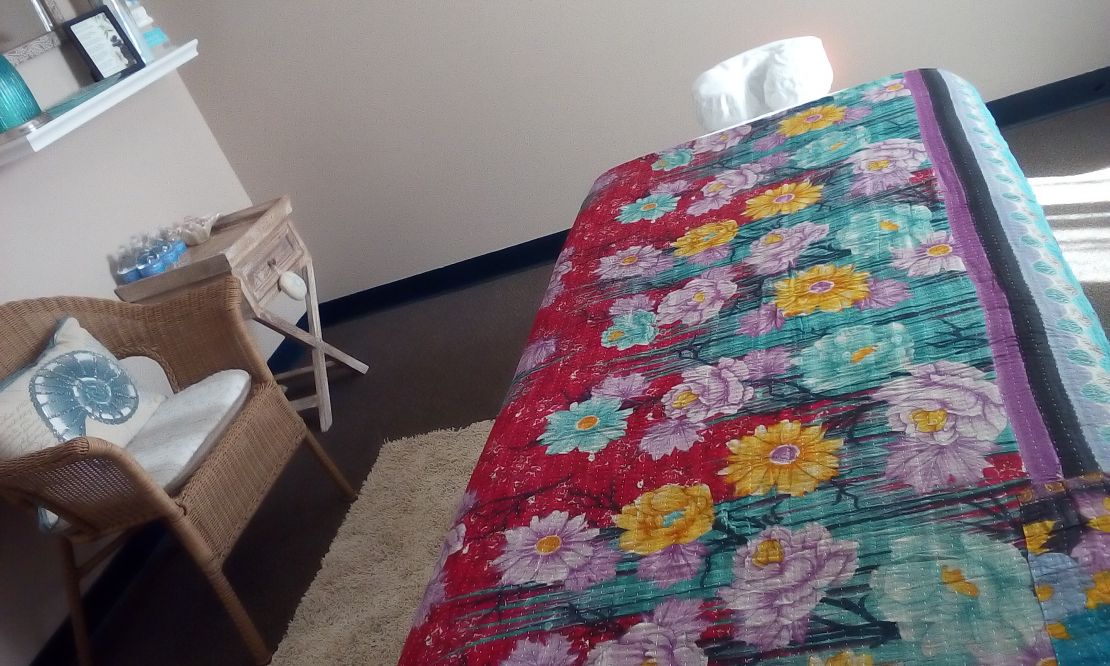 On my "Wish List" are courses and certification programs that have always interested me. In no particular order and off the top of my head, they are: Oncology Massage, Visceral/Abdominal Massage, Cranio-Sacral Therapy, Ortho-Bionomy, Infant Massage, Geriatric Massage and who knows what else. Each of these modalities are gentle and non-invasive bodywork promoting release and healing. I'm not so sure I have enough years in my life to do it all.
But, for now, at this moment of being present, trying to stay calm and steady, oh shoot, forget it. I am soooooooo excited about learning more Lomi Lomi!
Check out this video: Ancient Lomi Lomi with Jody Mountain — An Introduction
https://www.youtube.com/watch?v=oxWHNOFMQ08
Lyn, 10/17/2018
My New Treatment Room
On September 1, 2017, I took over the room across the hallway from Grace. It's quite spacious and I love it.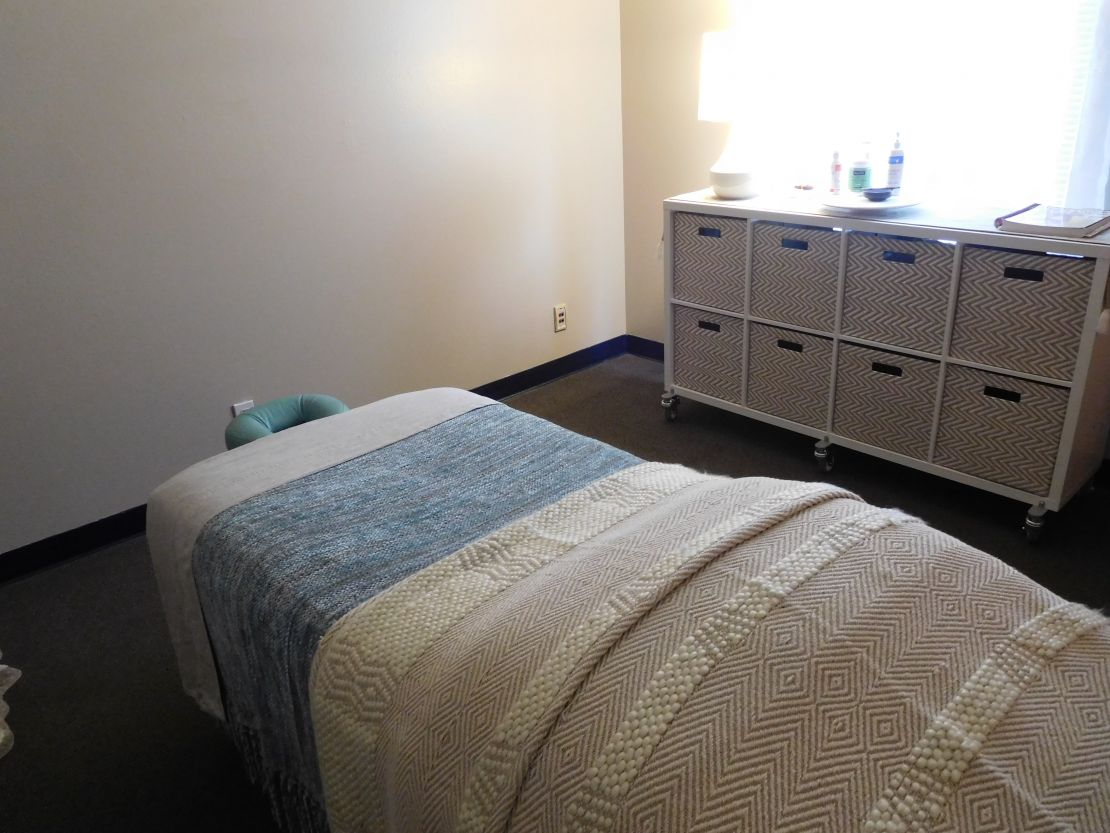 I use Oakworks' Boiance™ Face Cradle Pillow. It features a unique, very open space to avoid all pressure on the eyes and sinus cavities.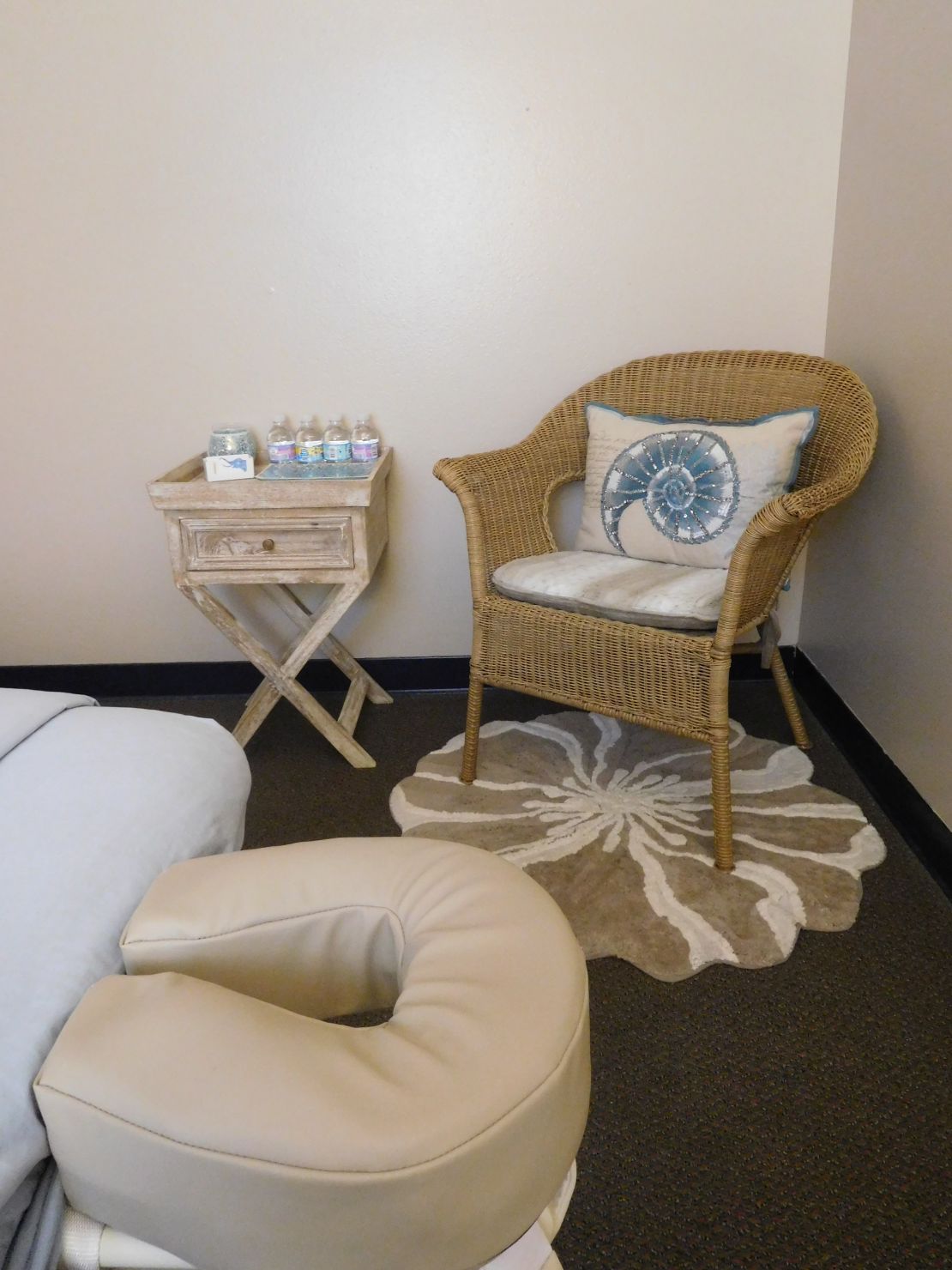 I Love My Job
I have over seven years of experience in massage therapy and I remain enthusiastic and highly motivated to help you.
You will receive the full amount of time that you are paying for, e.g., a one hour session means 60 minutes of hands-on therapy.
Each session is guaranteed to be an integrative massage. I strive to ensure each session is customized and meets your needs.
Kindly note that my Services & Rates Page does not show a menu of services of different modalities with different and separate prices.
For example, aromatherapy will always be offered, for sure. In other words, there is no upcharge for this or for that.
You will be welcomed into a beautifully decorated treatment room designed to help you relax. This includes clean and soft linens on the massage table, dimmed lighting, soothing instrumental background music, hypoallergenic lotions and creams, and some light refreshments such as bottled water and peppermint candies.
Lyn Rothschild, BA, LMT, Oct. 16, 2016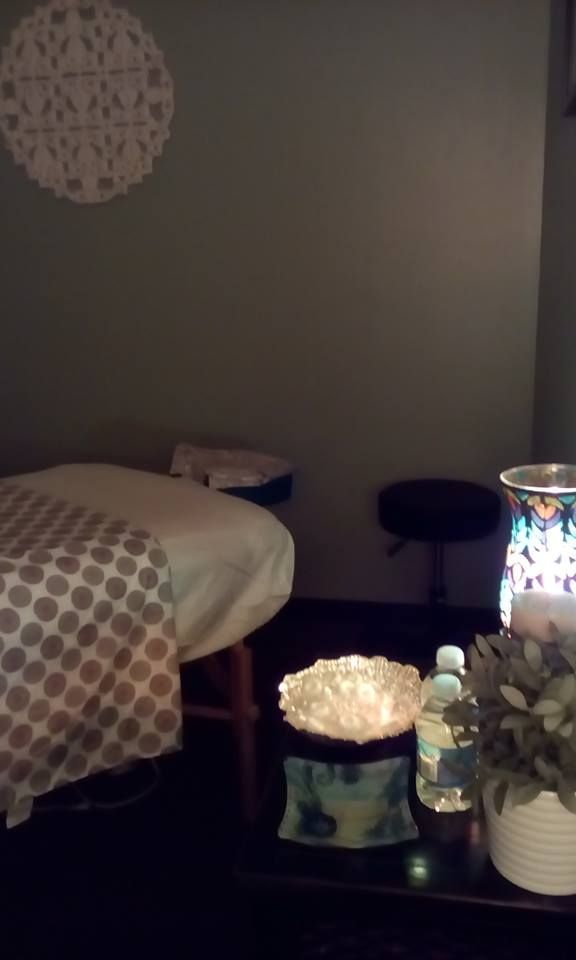 New Room, New Partner
Photo of my treatment room at Healthy Hands. I share this beautiful room with Grace B. an LMT, who has had this room for a year before I partnered with her and so she's the one who decorated it. - Lyn, September 2016
More Reasons Why You Need A Massage
Massage therapy is not just a treat, it's also a treatment.
We all need a break from the stressors and demands of our world, but, sometimes we have difficulty shifting into a state of deep relaxation. This may manifest as poor sleep, for example. Massage therapy is an effective relaxation technique for it elicits the relaxation response.
Some examples of the relaxation response are not only the relief of muscular tension, but also reduced heart rate and slower respiration, decreased anxiety and fear, and release of endorphins. Endorphins are our body's natural pain killers.
Stress, oy vey.
Massage therapy is a powerful antidote to stress. Stress wrecks havoc on our body and mind. Living with chronic stress can result in numerous undesireable body-mind effects, such as headaches and social isolation. Studies also show long-term negative effects from chronic stress such as cardiovascular disease.
Massage therapy plays a vital role on the interplay of mind and emotions with physical healing.
Massage therapy can bring to surface unexpressed emotions, such as tearfulness, anger, and joy. Massage therapy feels good because it increases circulation which floods the tissues and brain with oxygen and nutrients. And of course, massage therapy relieves our aches and pain. To let go at the physical, mental and emotional levels are all part of the healing process.
Massage therapy provides a wholistic and gentle approach towards healing.
Most importantly, massage therapy shifts the body from a fight-or-flight-or-freeze mode into the relaxation response mode. By eliciting the relaxation response and lowering one's natural psychological defenses, massage therapy breaks the cycle of pain and stress. And that is when and where true healing begins.
Lyn Rothschild, BA, LMT, 8/6/2015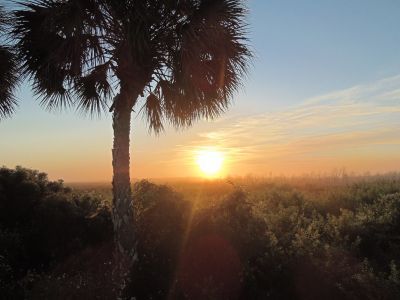 Start of a beautiful day and a beautiful life. Sun rising over Paynes Prairie Preserves, October 8, 2014, around 7:45 a.m.
It was such a glorious sight, I just had to pull over and enjoy the view. I was en route to FSM which is a mere mile past this spot for I was about to start the first day of school which began at 8:00 a.m.
Interesting note, on that particular morning there was a celestial phenomenon called a "selenelion" which is an extremely rare cosmic sighting of an eclipsed full moon setting in the west while simultaneously viewing the sun rising in the east. I didn't know it then, but I wish I had known for I would have certainly turned around to try to catch a glimpse of the moon. Sunrise was at 7:25 a.m. and the total eclipse of the moon ended by 7:24 a.m. with the partial eclipse ending by 8:34 a.m.
I've often wondered what does this all mean? This cosmic event, a rare event that greeted me on my way to my first day of school, the start of a new and major career change, a decision I made in my early 50's that I knew was life-altering...oh heck, what is its message for me? An auspicious sign perhaps? I like to think so.
All I cared about at the moment I took this photo was being in pure awe and soaking it all in this panoramic view of the prairie in the foreground with this highly unusual vividly colored neon orange sun on the horizon. It was breathtaking. I just had to pull over!
- Lyn, June 2015 and updated March 2018